Q: How can I reset my BioSig-ID password?
A: If you need to reset your BioSig-ID password, you have two options:
Option 1:
Click on the question mark symbol (?) within BioSig to access the help menu.

Look for the password reset option and follow the prompts provided.
Option 2:
1. Fail to validate your identity three times.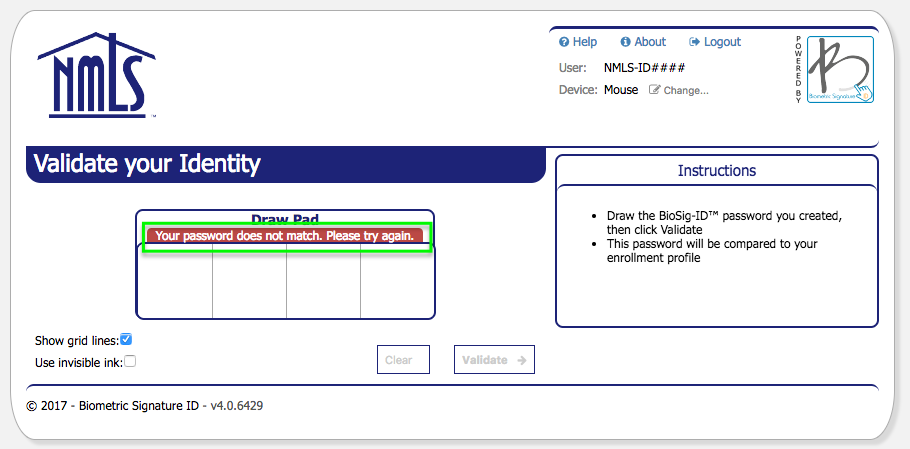 2. You will then receive a notification that an email has been sent to your registered email address.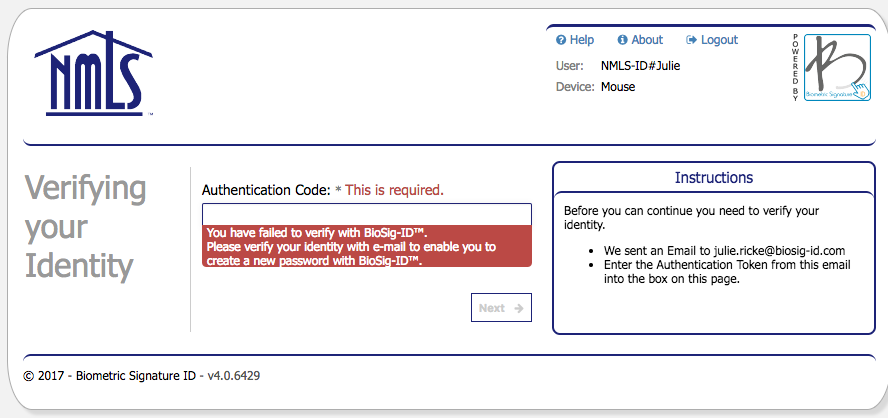 3. Check your email and locate the message containing an authorization token.

4. Copy and paste the authorization token into the Authentication Code box in the BioSig-ID Verification window.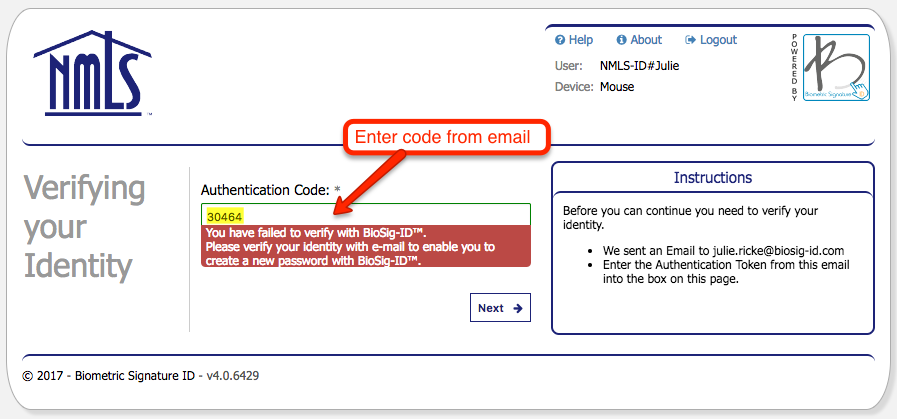 5. After entering the token, you will be able to re-enroll and create a new password.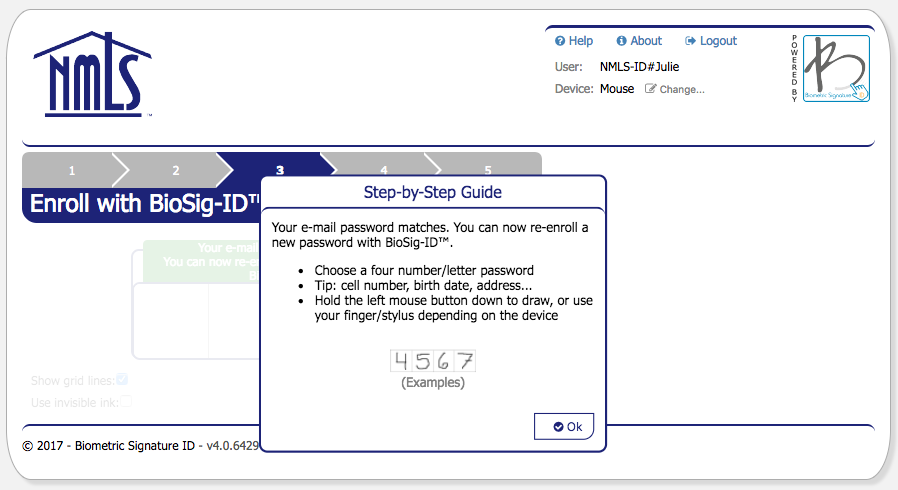 If you encounter any difficulties during the password reset process, please contact NMLS BioSig directly at NMLS Biosig Help Phone Number: 1-855-665-7123 or visit the NMLS BioSig Help Website.